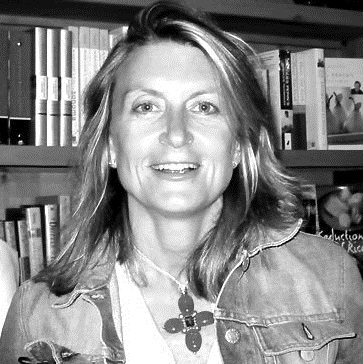 ABOUT SANDY
As a VP and publisher, Sandy has launched and led magazines such as Departures and Lucky to great success; she worked closely with many industries ranging from financial to beauty to tech to entertainment. Throughout her tenure, Sandy has been recognized as a great mentor of the young. She has managed and developed successful careers for countless young professionals. Her experience and knowledge helps clients make lasting and positive decisions. She guides clients by helping them develop crucial and sustainable habits and skills.
Sandy and Raising the Bar have most recently been featured in the New York Times, Greenwich Magazine, and Departures Magazine Top 100 issue. Sandy is a frequent contributor on Sirius Radio.
mission
Many of the skills and tools that young adults and college grads need to learn in order to cross the bridge from college to the next chapter – joining the full-time professional world – are often not taught in most college or university classrooms. Raising The Bar is a consulting company founded by Sandy Golinkin to help people achieve the highest standards of professional excellence. The primary area of focus is to work with recent college grads and young adults who are finding their first jobs, or are early on in their career path. Sandy's inclination to lead, nurture, and guide allows her to play the role of champion with finesse. She is in the business of people.
HIGHLIGHTS OF SANDY'S CAREER
1983: Sandy began her career in ad sales at Rolling Stone. She was quickly promoted into sales management
1988: Advertising Director at Travel & Leisure
1989: Launches Departures as the VP/Publisher
1992: Returns to Travel & Leisure, this time as the VP/Publisher
1993: Moves to Condé Nast, where she becomes Publisher/SVP of Allure magazine
1993–1995: Allure makes Adweek's Hot List each year
1994: Named Condé Nast's Publisher of the Year
2000: Becomes the inaugural publisher to launch Lucky, "The Magazine about Shopping," a newfound concept in America
2001: Lucky is named Adweek's Start-Up Of The Year
2003: Lucky is named AdAge's Magazine of the Year
2003: Sandy is named Condé Nast Publisher of the Year for the second time
2009: Founds Raising The Bar; helping luxury companies companies by sharpening focus and exploring new opportunities
2014: Joins Bloomberg Media as group publisher of luxury
Sandy spent the bulk of her career in media, starting and running numerous successful publications.  Working in media enabled her to engage and network with a wide array of professionals in different industries.  In addition to media, entertainment, beauty and fashion, she has experience working with professionals in finance, hospitality, retail, pharmaceuticals, technology, real estate, automotive, and other industries as well.
2015: Changes focus of RTB to working with young adults on discovering best career path and how to best achieve results
Today: Shares her unparalleled expertise to help others with Raising The Bar One-On-One Consulting and Online Classes