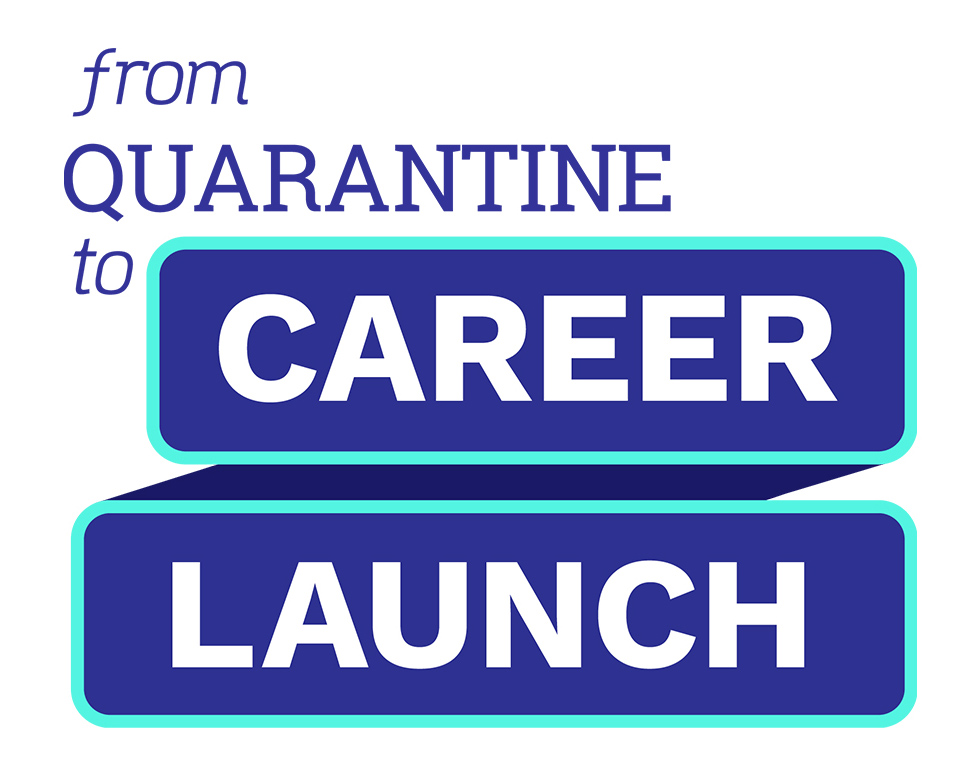 Internship cancelled
Interview postponed
Job offer rescinded
Recruiters ghosting you
Post-grad plans on indefinite hold
A Series of FREE Weekly Zoom Discussions and Classes
for College Students and Young Professionals
Choose the discussions and classes you need most; each has been created to help you use this unexpected time to learn how to stand out from the crowd in your job search.
The Career Launch Advice You Need
It may feel this is the worst possible time to be a newcomer to the job market, but there are ways to utilize this unexpected time to become a strong candidate, articulate and informative about what you can contribute to any professional environment.
These discussions are designed to help you develop professionally, ease your job search stress, spark your self confidence, and successfully navigate professional opportunities. Bring your questions, concerns, and confusion to the weekly Q&A sessions to have them addressed by Sandy Golinkin, CEO and founder of Raising The Bar.
Session 1: Post-grad Tips Class
How to bring your A+ game to your job search
How to best articulate your personal brand
Job search tips and tricks
Session 2: Resume Building Class
How to write a resume that gets results
What recruiters think of your resume
What is an ATS resume?
Session 3: Interview Prep Class
Tips for appearing calm and professional under pressure
How to be well-prepared, as well as how to handle the unexpected
The questions you should ask your interviewer
The questions you should NOT ask
Session 4: Cover & Follow Up Letter Class
Tips for succinct, impactful, and informative writing
What to do when you've been ghosted after an interview
Session 5: How to Become an Invaluable Entry Level Employee
How to make your boss look good
Why being resourceful is key
How you can learn about other departments
10 tips that will make you shine on day 1!
Register to have FREE access to the career whisperer and connect with your peers across the country!
A Few of the Companies Where RTB Alumni Work Now